Enter subhead content here
Robert C. Sloane, a 20 year marketing veteran, is appointed Vice President of Marketing. He most recently sreved as Director of Worldwide Marketing at Colgate-Palmolive and was previously President of Shulton Canada Inc.
The league announces the opening of it's London office, which will be directed by Billy Hicks, newly named European-Coordinator.
WLAF announces 2 year TV deal with ABC. It will broadcast regular season games as well as post-season games beginning in the spring of 1991. ABC will televise exclusively 10 regular season games on Sunday afternoons and a package of playoff games.
Bob Rose, former Public Relations Director with the St. Louis/Phoenix Cardinals, is named Vice President of Communications for the League.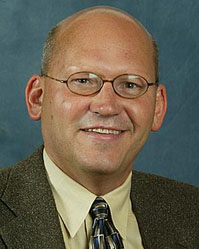 The World League announces a four-year, primetime cable t

elevision agreement with USA Network,

beginning in the inaugural 1991 season. The contract guarantees that USA Network will provide two years of Saturday and Monday night prime-time games in 1991 and 1992 and two additional years of either Saturday night or Monday night games in 1993 and 1994. In addition, in 1991 and 1992, USA Network will carry six European Specials from Europe for Saturday afternoon viewing in the U.S., plus another 14 games cablecast regionally in prime-time.
At the league's Board of Director's Meeting in Orlando, FL, the World League announces that Carmen Policy of the San Francisco 49ers will replace Al Davis on the board effective immediately. In addition, the Board is expanded from seven to eight members with the addition of World League President, Tex Schramm.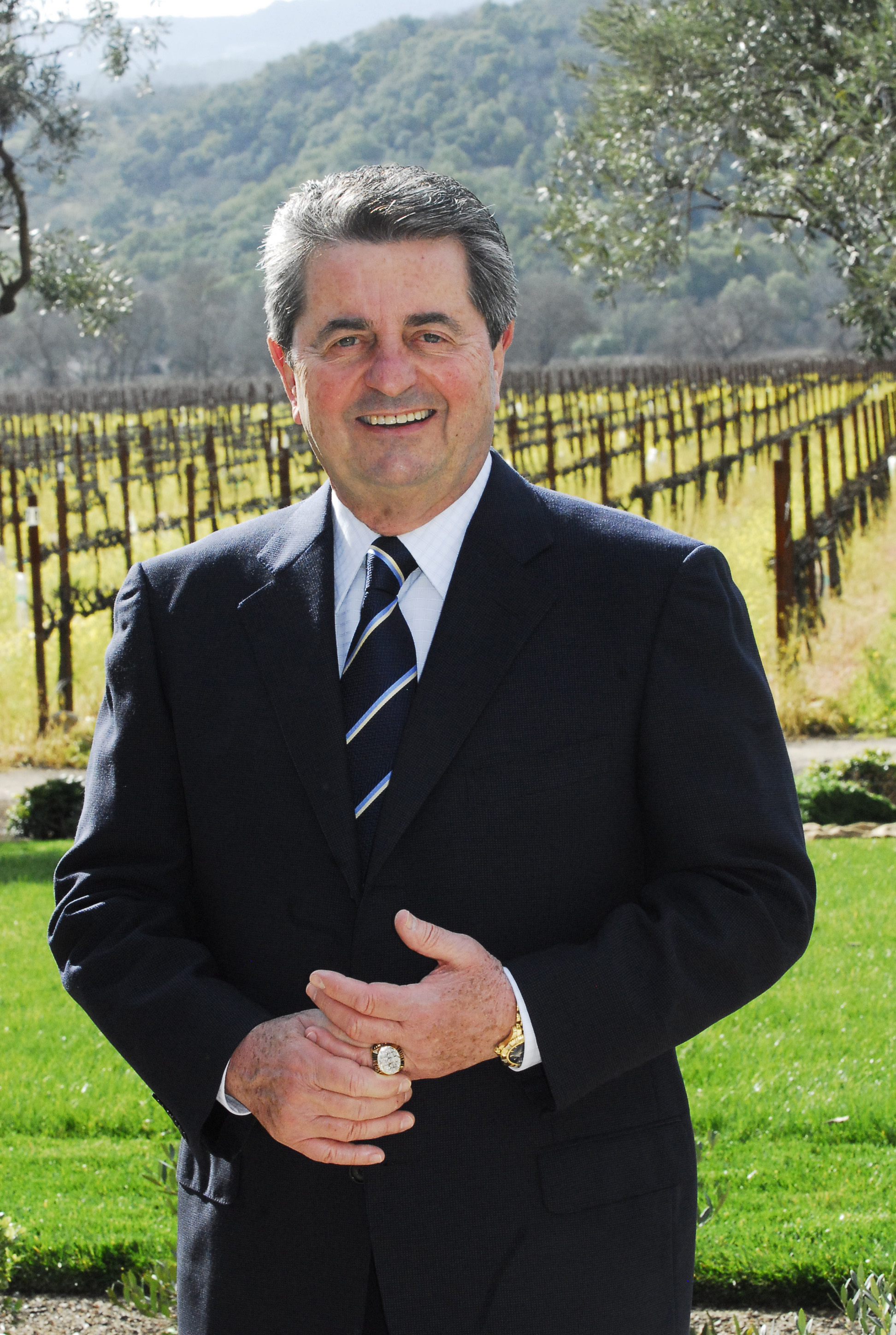 Orlando, FL., is awarded the first franchise in the 12 team World League of American Football.
The World League announces the addition of it's second charter franchise, Birmingham, AL., one of the nation's richest cities in football tradition.
Montreal, Canada, long regarded as one of the world's most cosmopolitan cities, is awarded a World League franchise.
San Antonio, TX., one of the top growth markets in the U.S., joins the World League as the fourth charter member.
Brent Musburger joins ABC Sports and it is announced that he will pair with Dick Vermeil to broadcast World League games.
Barcelona, Spain, a world class city with an emerging reptation in international sports. is awarded Europe's first World League franshise, the fifth overall.
Jerry Vainisi, a well respected and popular NFL executive with the Detroit Lions and the Chicago Bears for the past 19 years, is named Vice President of Football Management for the World League.
The World League announces the use of electronic radio communication in the player's helmets for the new international league's first season.
Sacramento, CA. a burgeoning Top 20 television market and capitol of the nation's most populous state, becomes the sixth city to be officially awarded a World League team.
Frankfurt, West-Germany, an internationaly respected city and one of Western Europe's leaders in business, culture and sports, is awarded the seventh World League franchise.
World League, under Vice President of Marketing, Bob Sloane, kicks off a four city tour of marketers to present League's Sponsorship Program. Citites to be visited - New York, Chicago, Detroit and Los Angeles.
London, England is officially awarded the eighth World League franchise. Wembley Stadium, one of the world's most revered sports stadiums, will be the franchise site of home games.
Dan Rambo, assistant general manager of the CFL Saskatchawan Roughriders, is named College Scouting Coordinator of the World League.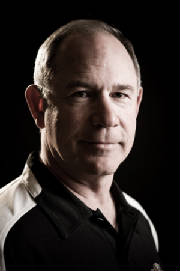 Chet Franklin, a 19 year veteran of the NFL coaching and player personnel, is appointed the League's Pro Player Scouting Coordinator.
First two corporate sponsors of the World League are announced, Wilson Sporting Goods Co. and Riddell, Inc. enter into three year sponsorship agreements. Wilson will supply the official World League football and Riddell will make the league's helmets, shoulder pads and other equipment.
Andrew D. Brandt, formerly with Proserv, Inc., an athlete management firm, joins the league as In-House Counsel and Special Assistant to the President.
League appoints Vince Casey, former public relations director for the New York Rangers (North American Soccer League) and NFL Management Council, as it's Director of Information.
Former University of Pittsburgh head coach Mike Gottfried is named a competition consultant and will be responsible for the league's uniform offensive system.
Joe Collier, for 21 years the defensive strategist for the Denver Broncos, is appointed competition consultant, with assignment to develop overall World League defensive system.
Delta Airlines becomes the first charter corporate sponsor and the official U.S. airline of the World League, with current/projected flight schedules in all the league's cities.
Kentucky Fried Chicken, the world's largest chicken restaurant chain, becomes the exclusive fast food restaurant of the World League.
The League names it's college scouting staff under the direction of Dan Rambo: Bryan Broaddus - Assistant to the College Scouting Coordinator, Jeff Beathard, Derrick Jensen, Kenny King, Mike Maccagnan, Terry McDonough and Lionel Vital.
Larry Wansley, an executive with over 25 years experience in the security and professional football fields, is selected as Coordinator of Security and Counseling Services. League also appoints Les Miller as it's Coordinator, Scouting Combine and Draft and Mike Wade as it's Assistant Director of Information.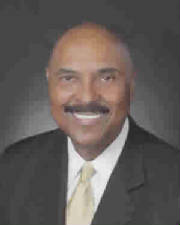 The World League announces that its forst owners/administrative meetings and players' scouting combine and allocation draft will be held in Orlando, FL. from February 8-24, 1991.
A nine-city North American player evaluation tour, beginning November 3 and ending December 2, is announced by the League. Players signed at these sessions will participate in the World League scouting combine and player allocation draft in February, 1991.
World League reaches two year agreement with TV 3 Catalunya, the premier broadcaster in the Catalunya region of Spain, to provide live or delayed coverage of Barcelona's 10 World League games.
World League announces that it will kick off its inaugural season in 1991 with 10 charter franchises in a three divisional setup: Europe - Barcelona, London and Frankfurt, North America East: Montreal, New York,
Orlando and Raleigh-Durham, and North American West: Birmingham, Sacramento, and San Antonio. The League also announces that it has approved ownership commitments in eight of the 10 cities.
An investor group headed by Gavin Maloof, former President and Owner of the NBA's Houston Rockets, acquires ownership of the Birmingham franchise. Maloff, Vice Chairman of the Maloof Companies and President of Quality Import Company of Albuquerque, N.M. will be the majority owner and managing partner.
A local investment group headed by attorney Larry J. Benson and legendary Hall of Fame coach Tom Landry purchases ownership of the San Antonio franchise. Benson, a practicing attorney in San Antonio and Chairman of the Board of Kelly Bank, previously held a minority partnership in the New Orleans Saints form 1985-1989. Landry, the third winningist coach (as of 1990) in NFL history, posted a 150-162-6 record during 29 years as head coach of the Dallas Cowboys.
Fred Anderson of Pacific Coast Building Products, Inc., founder and owner of one of Amercia's largest privately owned companies, acquires majority ownership of the Sacramento franchise. In his first personnel decision, Anderson names former NFL and USFL executive Mike Keller as the team's general manager.
Raj Bhathal, owner of one of the largest swimwear companies in the United States - Raj Manufacturing - becomes owner of the Orlando franchise and names the team the "Thunder," the first WLAF team to recieve a nickname.
George Shinn, owner and chief architect behind the Charlotte Hornets' NBA expansion success story, acquires ownership rights to the Raleigh-Durham franchise and proceeds to name Roman Gabriel, former Los Angeles Rams and Philadelphia Eagles quarterback, as the club's General Manager.
WLAF signs two year agreement with British Sky Broadcasting's Eurosport to provide live or delayed TV coverage of its games to 21 nations, with a potential 52 million viewers in Europe.
Sacramento announces its team name - the "Surge"
Josep M. Figueras, prominent real estate entrepeneur and President of the Barcelona Chamber of Commerce, is named owner of the Barcelona franchise and announces its team's nickname - "Dragons"
A consortium headed by restauranteur and hotel owner Bob Payton is announced as operator of the London franchise. Named London's President, Payton, founder of My Kinda Town restaurant chain, announces that the team's nickname will be the "Monarchs" and the Billy Hicks, European Coordinator of the WLAF, will become General Manager.
The Birmingham franchise announces it will be called the "Fire" and appoints Michael Huyghue, Labor Relations Counsel for four years for the NFL Management Coucil, as General Manager.
World League, which operates the Frankfurt franchise, appoints Oliver Luck, former NFL quarterback and attorner who has practiced in Germany, as General Manager and reveals the team's name - the "Galaxy".
League announces that F.X. Sillerman, a communications magnate whose financial investments include radio stations covering nine U.S. top ten markets, has acquired ownership rights for the New York franchise. Sillerman announces Reggie Williams, former linebacker for the Cincinnati Bengals and a member of the Cincinnati City Council, will become General Manager of the team to be known as the "Knights".
A 50 game regular season schedule that begins on March 23, 1991 and ends on May 27 is announced, with the first ever WLAF game to be played in Frankfurt's Waldstadion, when the London Monarchs visit the Frankfurt Galaxy at 8 pm European time on March 23.
Kay Stephenson, a former NFL quarterback and one time youngest NFL coach with the Buffalo Bills, is named Head Coach of the Sacramento Surge, thus becoming the first such field appointment in the WLAF.
Roger Dore, who has served as Promotions Director with La Brasserie Labatt Ltd. for the province of Quebec since 1980, is named President of the Montreal franchise, which will be known as the "Machine" and will be owned and operated by the WLAF.
Chan Gailey, the Denver Broncos' Offensive Coordinator since 1989 and NCAA Division II national championship winning coach with Troy (Ala.) State, is named Head Coach of the Birmingham Fire.
WLAF gets OK from NFL owners to begin play

Edition: THE BATON ROUGE STATE TIMES
Section: Sports
Page: 2-H
The Advocate (Baton Rouge, La.)
Dateline: DALLAS
DALLAS -- Tex Schramm wasn't there, but he had a lot to do with the World League of American Football getting its final green light from NFL shareholders, "Tex did an excellent job of getting things rolling," said WLAF president Mike Lynn, who replaced Schramm less than a month ago. "I was surprised at the progress that had been made when I took over." Schramm was dismissed after a dispute with the shareholders over how first-class the WLAF should go. He was in Key West, Fla., on his fishing boat Tuesday when the WLAF announced it will start on schedule next March. Lynn hit the road today for a series of press conferences to announce everything from ownership to team nicknames. "I'm satisfied everything will be in place for the opener," Lynn said of the league which will begin a 10-week season on March 23. The WLAF will have 10 teams in three divisions, including seven North American cities and three European sites. The Europe division will be made up of London, Barcelona and Frankfurt. North America East includes New York, Montreal, Orlando, Fla., and the Carolinas, and the North American West has Sacramento, Calif., San Antonio, and Birmingham, Ala. Lynn said that the team in the Carolinas would be based at either Raleigh or Charlotte, with a decision to be made by Dec. 1. Lynn has approved franchise ownership commitments in eight of the cities. "For businesses reasons, the league will own and operate the London and Frankfurt franchises and will announce management groups for those franchises," he said. The league will announce a playing schedule by Dec. 1, including a site for the inaugural World Bowl championship game. The WLAF will open the regular season on March 23 with semifinal playoffs game scheduled June 1-2 and the World Bowl on June 9. ABC Sports will televise a national game of the week each Sunday and USA Network will cablecast prime-time games on Saturday and Monday nights. There also will be six telecasts on Saturday afternoons. The league will have its first player evaluation combine and draft Feb. 11-24 at Orlando. "We've signed some 100 players and we intend to sign about 1,000 players by February," Lynn said. Lynn said that he received no opposition from the NFL about the league, although some of the shareholders discussed whether the spring league should have been delayed a year because of the unstable economy. "It was decided that the time to negotiate is over and that everything is in place and we need to go on with it," Lynn said. During the special NFL owners meeting, a committee was formed to study giving commissioner Paul Tagliabue new powers under a reorganization plan, which included putting some television, NFL Films and NFL Properties under his office. The committee includes owners Norman Braman of Philadelphia, Art Modell of Cleveland, Mike McCaskey of Chicago and Jerry Jones of Dallas. Tagliabue said the management council also will be absorbed into the league office at a later date under his own discretion. Jack Donlan, executive director of the NFL management council, emerged unscathed despite predictions he was on the way out.
Copyright 1990 Capital City Press, Baton Rouge, La.