1994
January 1994
Reebok International Ltd. is named official league sponsor. Reebok will design and be the exclusive supplier of uniforms for the league. The company will also produce sideline apparel, headwear, gloves, and other accessories. Reebok is also the league's exclusive supplier of football shoes and preseason footwear to players, coaching staff, sideline personnel, game officials, and cheerleaders.
March 23, 1994
NFL and Fox announce a joint-partnership in new World League to begin play in 1995. The new league will have six teams in Europe, including the London Monarchs, Frankfurt Galaxy and Barcelona Dragons. The league will be governed by a board of directors with equal representation from the NFL and Fox.
July 27, 1994
At a press conference in London, NFL President Neil Austrian announces that the Amsterdam Admirals, Scottish Claymores, and Rhein Fire, located in Düsseldorf, Germany, will join the Barcelona Dragons, London Monarchs, and Frankfurt Galaxy in the new league. The World League's 10-week season will begin on April 8, 1995 and conclude with World Bowl '95 on June 17 or 18. Rosters will consist of 40 players including seven national players per team.
August 23. 1994
London Monarchs announce they will play their home games at White Hart Lane, home of the Tottenham Hotspur.
August 27, 1994
Jack Bicknell is reintroduced as head coach of the Barcelona Dragons during a news conference in Barcelona. Bicknell led the Dragons to a 13-7 mark the first two years of the league.
September. 1994
World League Board of Directors is announced. Pat Bowen of the Denver Broncos, William Clay Ford, Jr. of the Detroit Lions, Lamar Hunt of the Kansas City Chiefs, and Robert Kraft of the New England Patriots will represent the NFL. Chase Carey, Chairman and CEO of FOX Television, David Chance, Deputy Managing Director of British Sky Broadcasting (BSkyB), Sam Chisolm, Chief Executive BSkyB, and David Hill, President of Fox Sports will represent Fox.
September 4, 1994
NFL Opening Day rosters reveal 43 players with World League experience.
September 12, 1994
Marc Lory, a native of France with more than 20 years of international marketing experience, is named President and CEO of the league.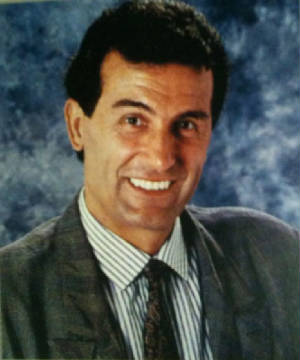 Marc Lory (1994-1995)
September 13, 1994
Galen Hall, coach of the Orlando Thunder in 1992 is named coach of the Rhein Fire.
September 13, 1994
Ernie Stautner, a member of the Pro Football Hall of Fame, is named head coach of the Frankfurt Galaxy. Stautner was born in Bavaria.
September 13, 1994
Darrell Roland, an international marketing executive, is named general manager of the Amsterdam Admirals.
October 6, 1994
Oliver Luck, the original manager of the Frankfurt Galaxy, is named general manager of the new Rhein Fire team in Dusseldorf. Christoph Heyne succeeds Luck as general manager of the Galaxy.
October 14, 1994
Gareth Moores, an internationals marketing executive with Reebok, is named general manager of the London Monarchs.
October 25, 1994
Bobby Hammond, an assistant coach with the Philadelphia Eagles, is named head coach of the London Monarchs.
October 25, 1994
Al Luginbill, a coach or athletic administrator with more than 25 years experience, is named head coach of the Amsterdam Admirals.
October 25, 1995
Sandy Waters, a former executive with the Denver Broncos, is named general manager of the Scottish Claymores.
November 2, 1994
Larry Kuharich is named head coach of the Scottish Claymores.
November 19, 1994
Jordi Vila-Puig, a well-known sports figure in Barcelona, is named the general manager of the Dragons.
November 28, 1994
League schedule is released with Dragons at Admirals and Monarchs at Galaxy on April 8 and Fire at Claymores on April 9.